Agriculture in Oregon and Washington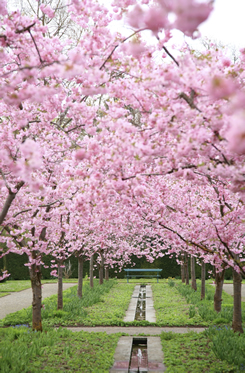 Oregon agriculture production is valued at $5.4 billion (2012), making it the second-largest economic driver in the states. There are 38,800 Oregon farms and ranches, occupying about 16.4 million acres. And almost all (97%) Oregon farms are family owned. Oregon is #1 in the nation for Christmas trees, hazelnuts, loganberries, black raspberries, ryegrass seed, orchard grass seed, crimson clover, sugar beets for seed, red clover seed, fescue seed, blackberries, boysenberries, potted azaleas, and peppermint. Oregon is #2 in the United States for the production of hops, snap beans, and spearmint.
Agriculture is 13 percent of Washington State's overall economy. Washington State is the 3rd largest food and agricultural exporter in the United States and over $16.5 billion in food and agricultural products exported through Washington ports in 2011. The top ten commodities are apples, wheat, milk, potatoes, hay, cattle, cherries, nurseries, grapes and pears. In addition to the top 10 listed the Evergreen state is also a major producers of hops, stone fruit, fish, onions and mint oils.
Two types of crop insurance are available to farmers in the United States: Crop Hail and Multi Peril Crop Insurance (MPCI)
Private Crop Programs:
Named peril coverages are not part of the Federal Crop Insurance program and are provided directly to farmers by private insurers, they are designed to protect crops from specified weather conditions during specified coverage periods. These products are designed to cover gaps in addition to coverage to other programs. We recommend these policies as supplements to a MPCI policy. These policies can be purchased as a standalone policy to cover hazards which are unavailable in certain areas or crops with the MPCI program.
MPCI:
Multi-Peril Crop Insurance (MPCI) is a form of federal crop insurance that is reinsured by the federal government and offered by private companies. As the name implies, MPCI policies allow the producer to insure their crops against many naturally occurring perils such as adverse weather, fire, wildlife and failure of irrigation to name a few. Insurable crops and insurable counties are determined by the Risk Management Agency (RMA), which is a division of the USDA. There are different types of MPCI policies, with various endorsements available, to help growers protect their investment. As long as certain requirements are met, a large portion of the producer's premium is subsidized by the RMA.
Crop Insurance Plans- The below list show the most commonly used plans. There are other plans that may not listed than may be available for your farming operation. For more information please contact your agent. (The below descriptions in the outline do not substitute for the policy provisions. See the policy provisions for a complete description of available coverages and terms and conditions
New for 2017
SCO: Supplemental Coverage Option (SCO) Endorsement provides additional coverage on the deductible on your underlying crop insurance policy. 65 per cent of the premium for this endorsement is subsidized by the RMA. While your underlying policy triggers a loss based on individual production decline, a SCO loss is triggered when the county experiences the loss.
APH-YE: Actual Production History (APH) Yield Exclusion (YE) allows farmers to exclude yields in exceptionally bad years from their APH database. This is of benefit to the grower because one particularly low yield year can greatly affect the yield history which will lower the guarantee.
Link to the Common Crop Insurance Policy (CCIP)
Important Deadlines
SALES CLOSING DATE - the last day to apply for coverage. For specific crop dates click on Oregon or Washington
FINAL PLANTING DATE - the last day to plant pay unless insured for late planting.
ACREAGE REPORTING DATE - the last day to report the acreage planted. If not reported, insurance will not be in effect.
DATE TO FILE NOTICE OF CROP DAMAGE - after damage; the date the producer decides to discontinue caring for the crop; prior to the beginning of harvest; immediately, if farmer determines that the crop is damaged after harvest begins; or the end of the insurance period, whichever is earlier.
END OF INSURANCE PERIOD -the latest date of insurance coverage.
PAYMENT DUE DATE- the last day to pay the premium without being charged interest.
CANCELLATION DATE- the last day to request cancellation of policy for the next year.
PRODUCTION REPORTING DATE- the last day to report production for Actual Production History (APH).
DEBT TERMINATION DATE- the date insurance company will terminate policy for nonpayment.